"As a small business eager to grow, we were keen to find a factoring company that could demonstrate a genuine interest in our success and willingness to provide us with a more personable service. From our first point of contact with Partnership Invoice Finance, we have been treated as a valued 'partner' and have had a confidence that our business requirements are always taken seriously and dealt with both efficiently and professionally."
Chris Hollins
Director, Buzzing Lab Solution

"As a company we were originally using one of the major banks factoring facility. However we were going through a period of financial difficulties and decided to move our affairs to a smaller and more personal company and hence we were introduced to Partnership Invoice Finance. Their Managing Director took personal control of the situation and with his help we managed to work through our problems. We now have a Client Manager and Client executive who we can easily communicate with at any time and will always try and assist where ever possible. Furthermore, moving to PIFL has actually saved us money in our monthly charges."
Alan Coppini
CK Electronics (UK) Ltd

"Partnership Finance have been an integral component in enabling Elsatex to grow its business tenfold over the past 5 years.
With their friendly and personable approach they are more like an extension of our company with our customers and this has has given us the confidence to be reassured that our debtors ledger is in safe hands – whilst we focus on the core elements of our business."
Steve Lowe
Managing Director, Elsatex Limited

"Dealing with the family that are Partnership Finance has been a pleasure from the first visit of Joe to our offices to the current time. We've been down to their offices as well to meet the team, which we regard as family.
Ever since we started using Partnership Finance for our invoice factoring it has been like a weight lifted off our shoulders, with NOTHING being too much trouble for them. We look forward to many more years trading successfully with them."
Peter Hardingham
SSL Souvenirs & Gifts Ltd

"I just wanted to write to say thank you for your continued helpful and professional service provided to my company since 2016. When transferring our business onto the factoring system, Partnership Invoice Finance Limited made it a painless transformation which has benefitted the company's cashflow. When queries have arisen there is always someone available to assist. Partnership Invoice Finance come highly recommended."
Geoff Streek
Director, Streek's Transport & Recovery Ltd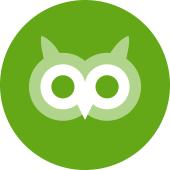 Allows you to retain control of the ledger management whilst receiving the benefit of prepayment against the debts.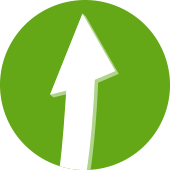 Factoring gives you to access the value of outstanding customer invoices before they are paid. We provide the funding, manage every aspect of your credit control saving you time and money.